Semua Unggul Services Sdn Bhd (Co. Nos 1067475-V) was incorporated on October 23rd 2013 with an authorised capital of RM100,000 and paid up capital stands at $100,000 with equal share of 50% each respectively from its existing shareholders. SUSSB also provide cleaning services and building maintenance. Other services include developing various IT Technology solutions through smart partnership with local and government-link companies as well as higher learning institutions.
The management team of Semua Unggul Services Sdn Bhd is led by Faizal Bin Kadir Ismail 46 years old who hold the Bachelor Degree in Accounting from UITM. His vast experience in Banking and Financial Services is pivotal in ensuring SUSSB forecast and business plan are executed well to reach its goal. Furthermore he has involved  himself in vast business operations prior establishing the company and this has helped to develop the company further.
Encik Faizal is assisted by his brother, Encik Faiz bin Kadir Ismail aged 38 years old who holds a degree in Information Technology Specializing in Management System from University Malaysia of Sabah (UMS) in 2002. He has been in the IT industry for almost 15 years in which 10 years in financial services provider mainly with Standard Chartered Bank PLC and Royal Bank of Canada (RBC). He also holds ITIL foundation certified for both Version 2 and 3 in addition to that, he oposses a comprehersive knowledge in VB6, VB.NET, C# and Ruby on Rails for programming languages T-SQL (MSSQL SERVER) and PL-SQL (Oracle) for the database programming.
His Vast knowledge is vital for the development of the company to secure IT based related contract. The marketing department is led by Mrs Nurul Shahirah binti Azizul Rahman aged 23 which holds diploma in hospitality and tourist management. Her experience working in Spirit Aerosystem Subang Airport a multi national company handling logistic system supports executive for 2 years prior joining Semua Unggul Services Sdn Bhd is a plus point for her to be entrusted to lead the division in the company. Currently her main trust is to engage in dealing with EPEROLEHAN portal system and SELANGOR PROCUREMENT E SYSTEM and also TELEKOM PROCUREMENT E SYSTEM.
Managing Director: Faizal bin Kadir Ismail
Director: Faiz bin Kadir Ismail
DM CORPORATE SDN BHD
No. 2A Jalan BRP 1/2,
Bukit Rahman Putra,
47000 Sungai Buloh,
Selangor Darul Ehsan.
NASHARUDDIN WONG & CO (1067475-V)
3A 01 Block A,
Pusat Perdagangan Phileo Damansara 1 Jalan 16/11,
Off Jalan Damansara,
46350 Petaling Jaya,
Selangor Darul Ehsan.
No. 2A Jalan BRP 1/2,
Bukit Rahman Putra,
47000 Sungai. Buloh,
Selangor Darul Ehsan.
No. 35, Jalan BRP 1/3,
Bukit Rahman Putra,
47000 Sungai Buloh,
Selangor Darul Ehsan.
Tel: 03 6148 8262 Fax: 03 6156 2933
No. 56C, Jalan BRP 1/2,
Bukit Rahman Putra,
47000 Sungai Buloh,
Selangor Darul Ehsan.
Tel: 016 671 9109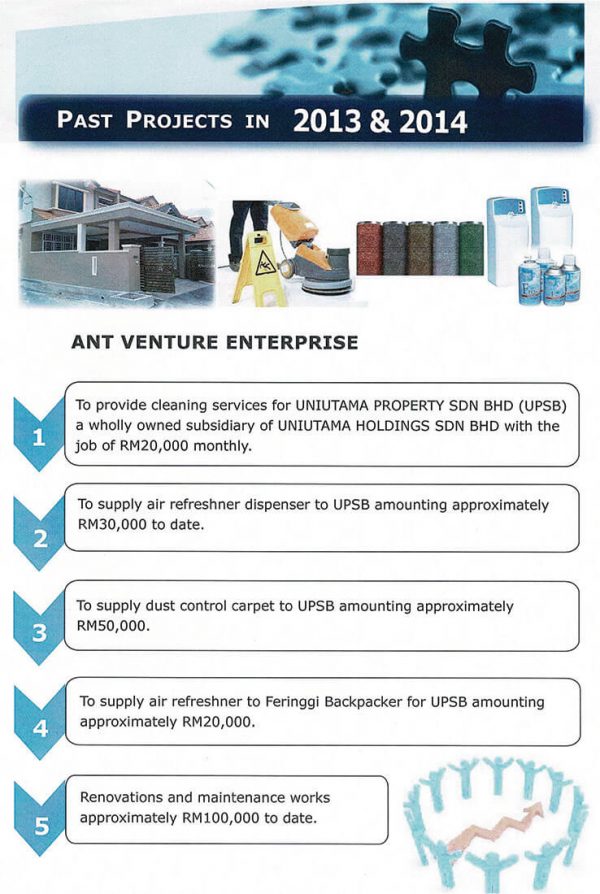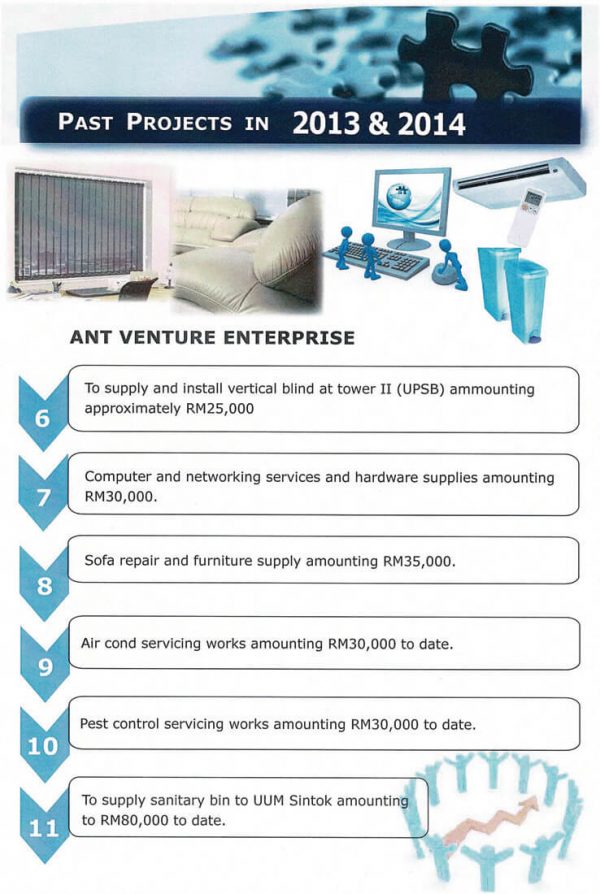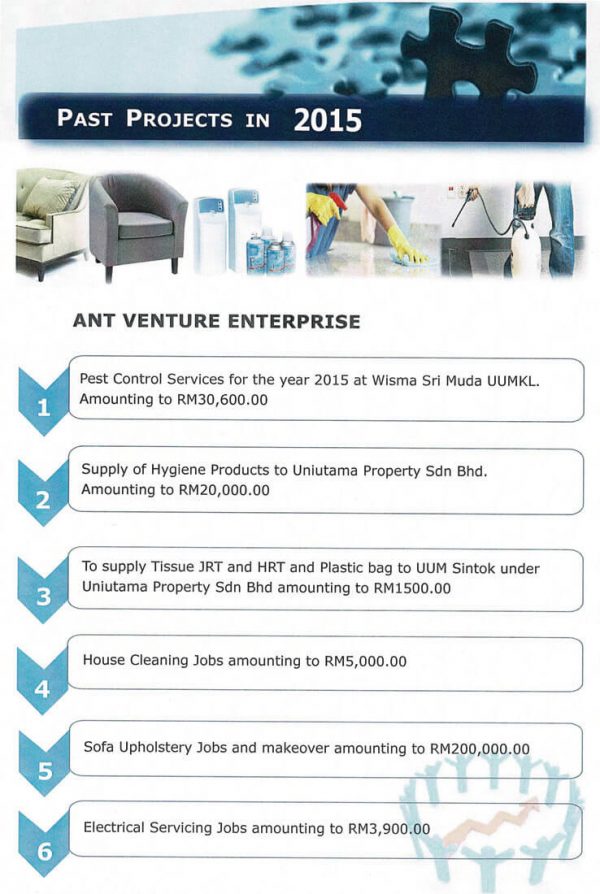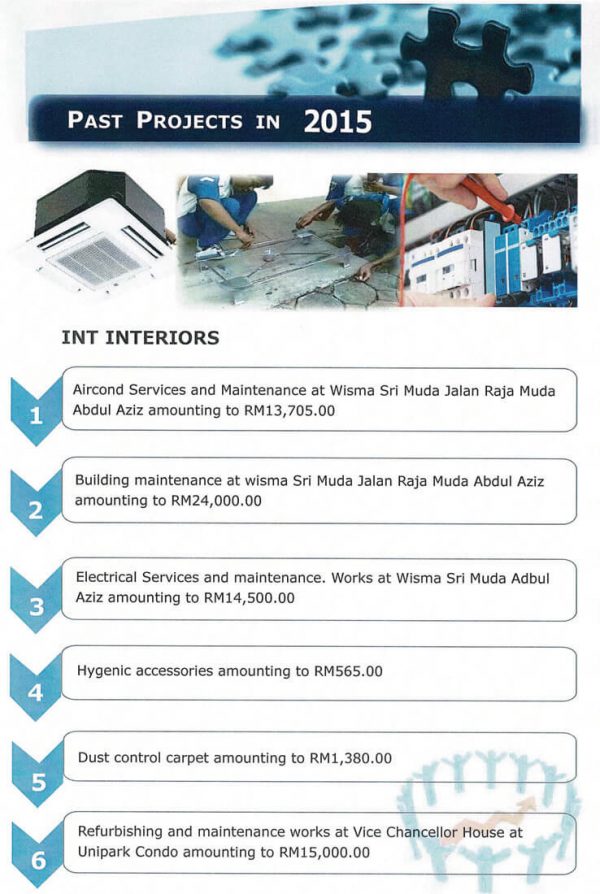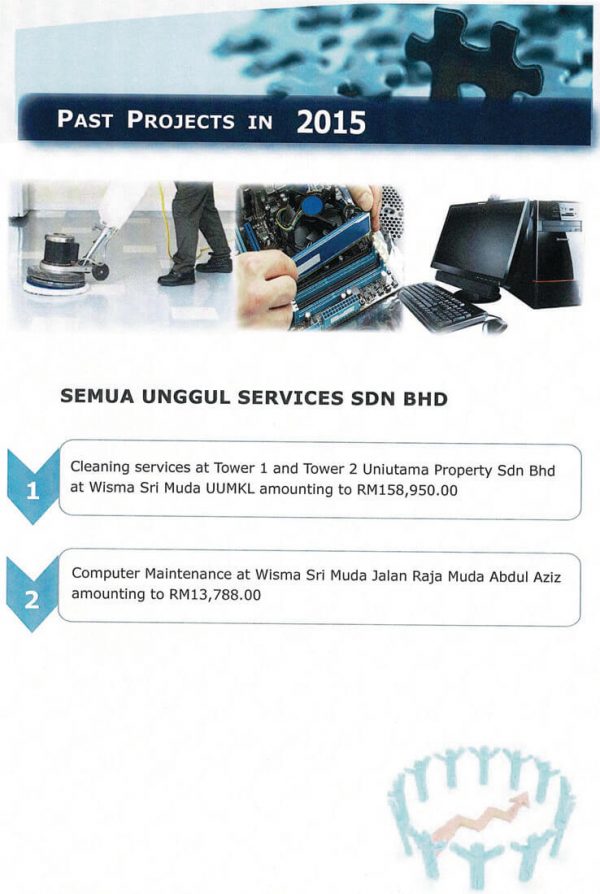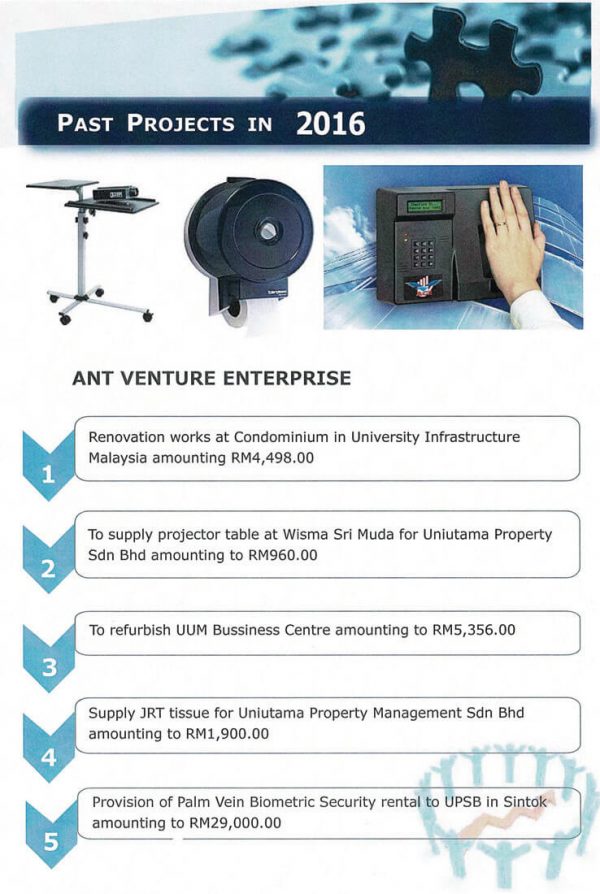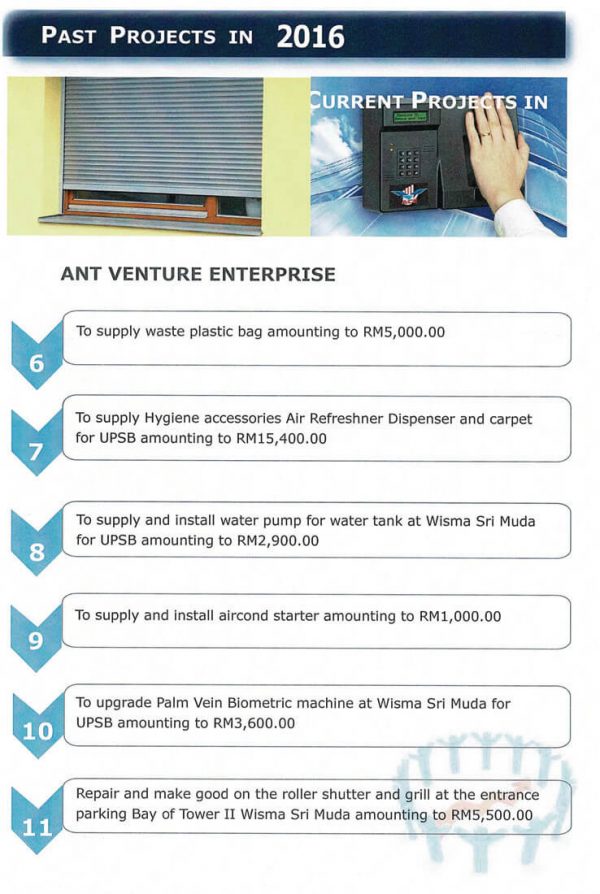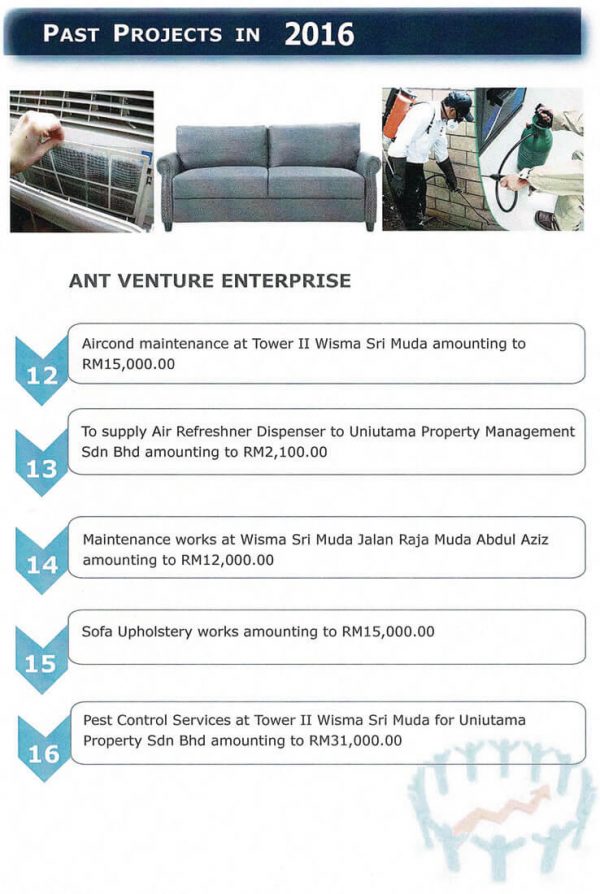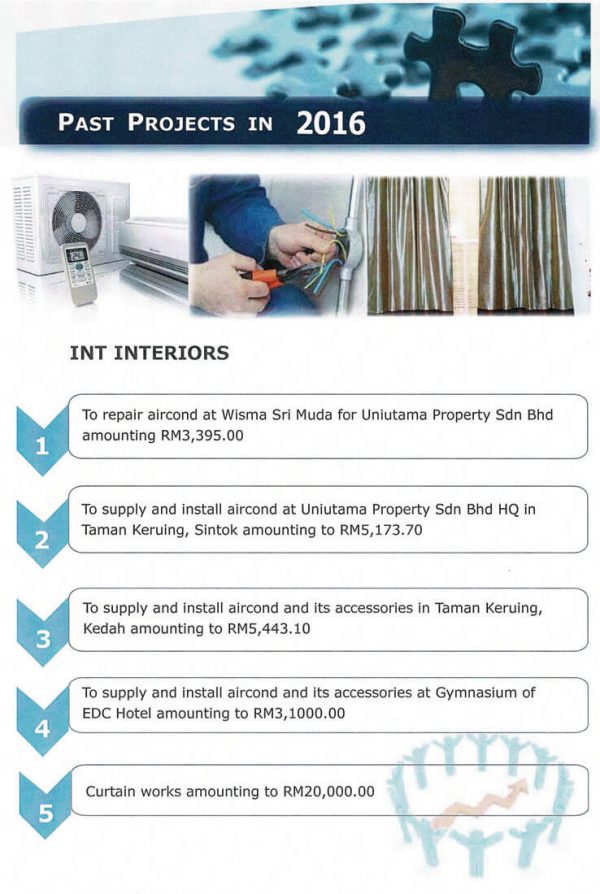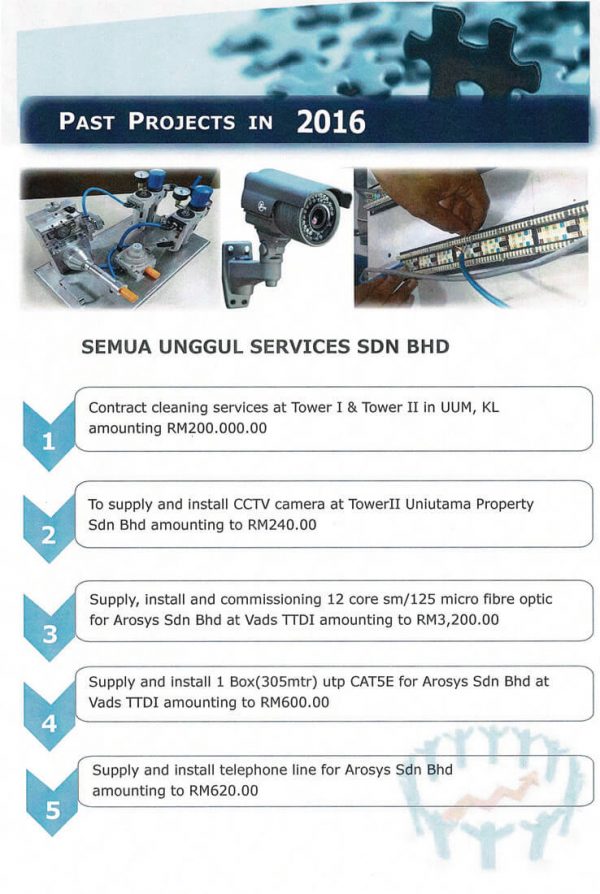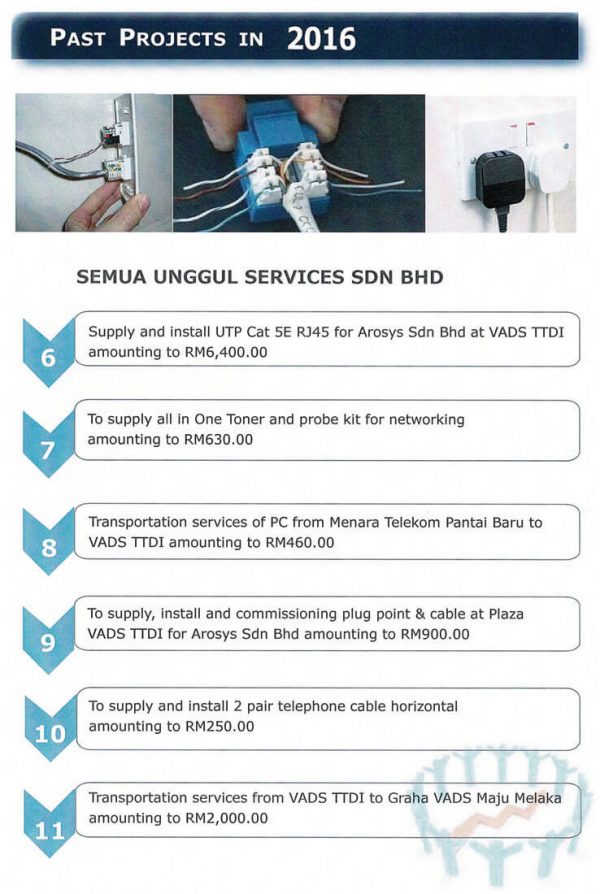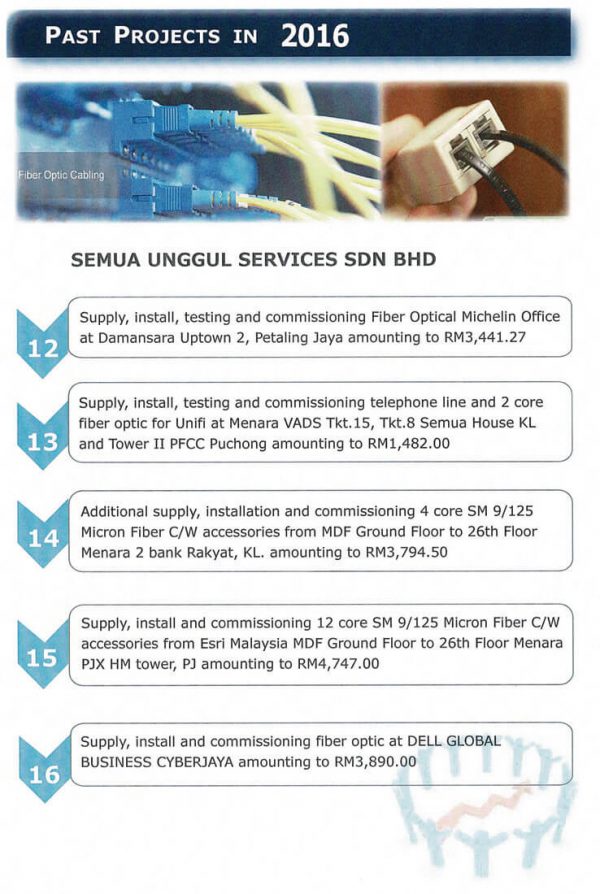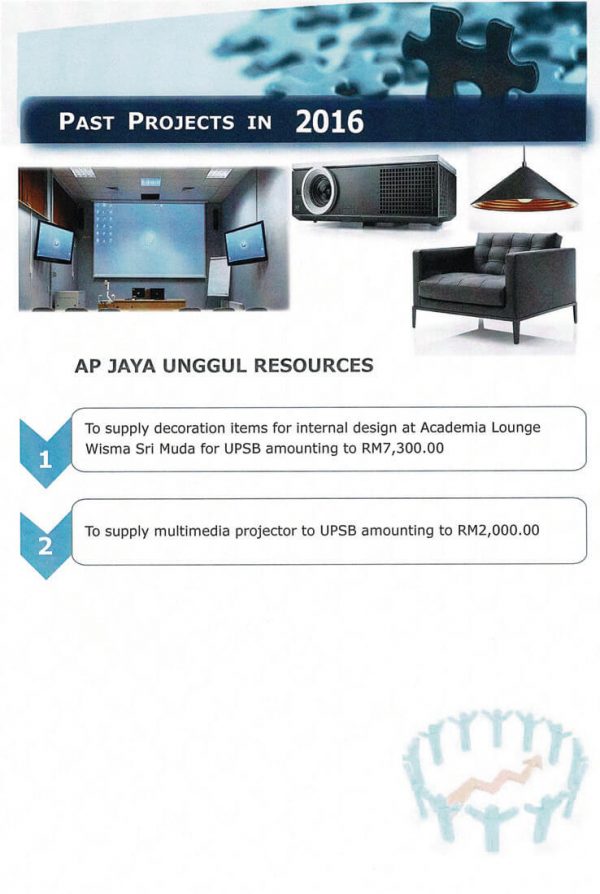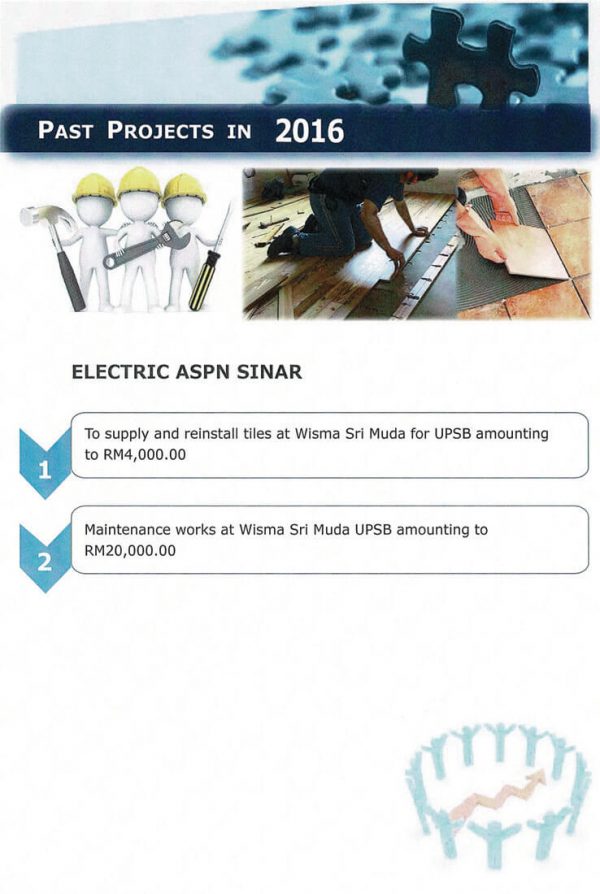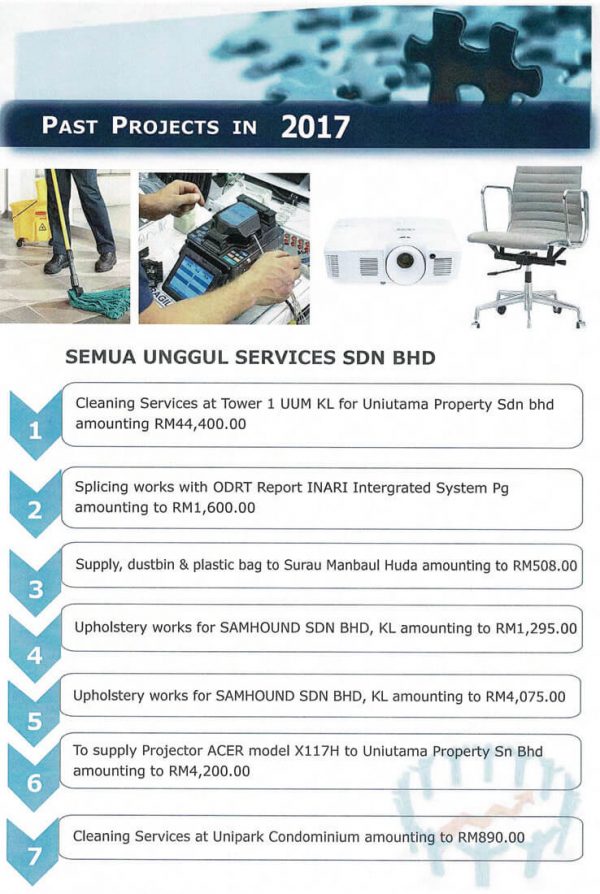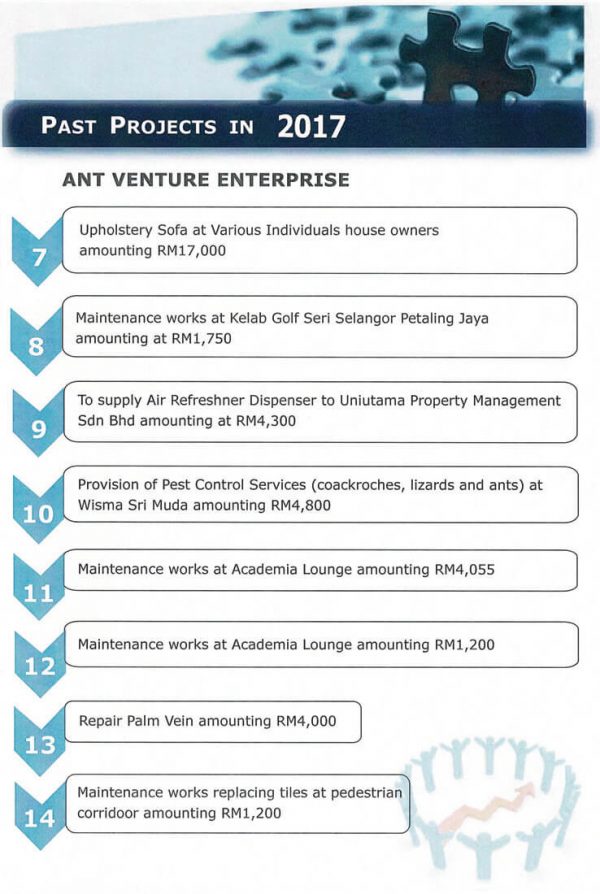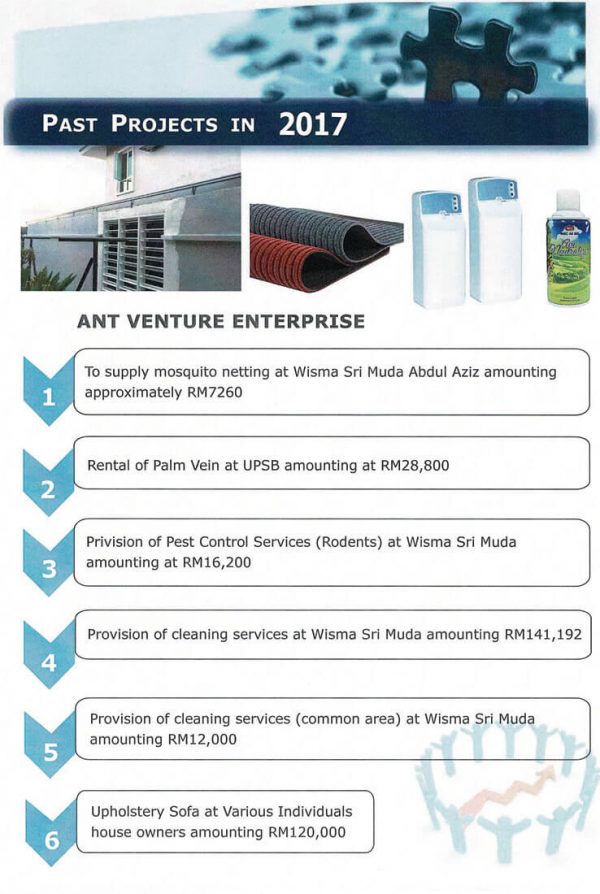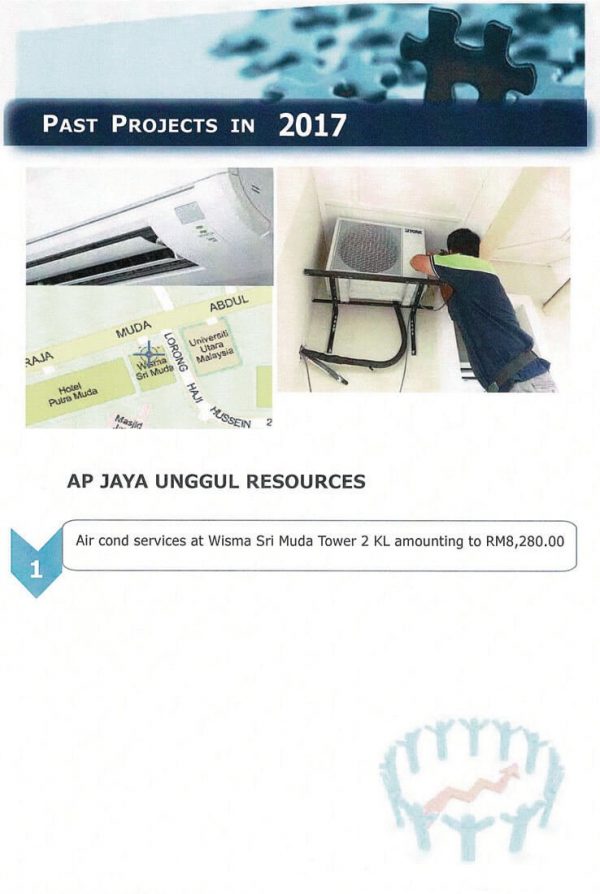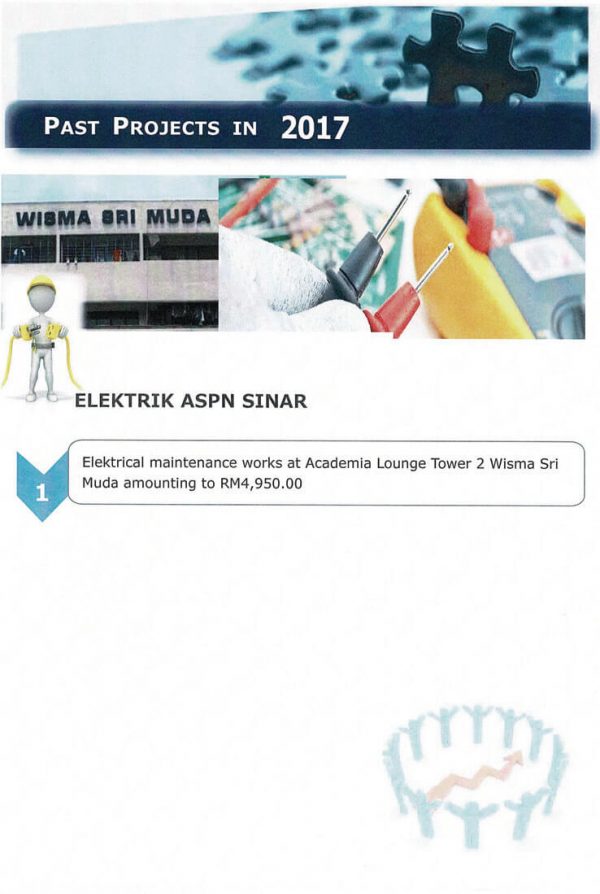 Associate / Group of Companies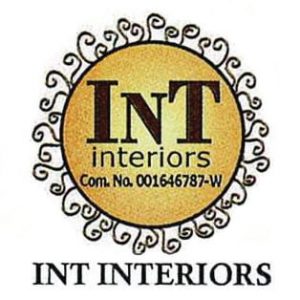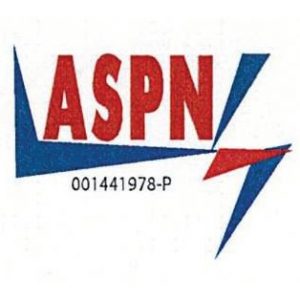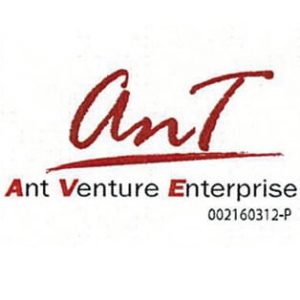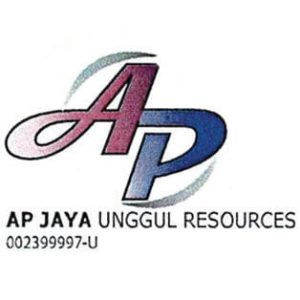 Copyright © 2020 Semua Unggul Sdn Bhd (1067475-V)
Copyright © 2018 Semua Unggul Sdn Bhd (1067475-V)